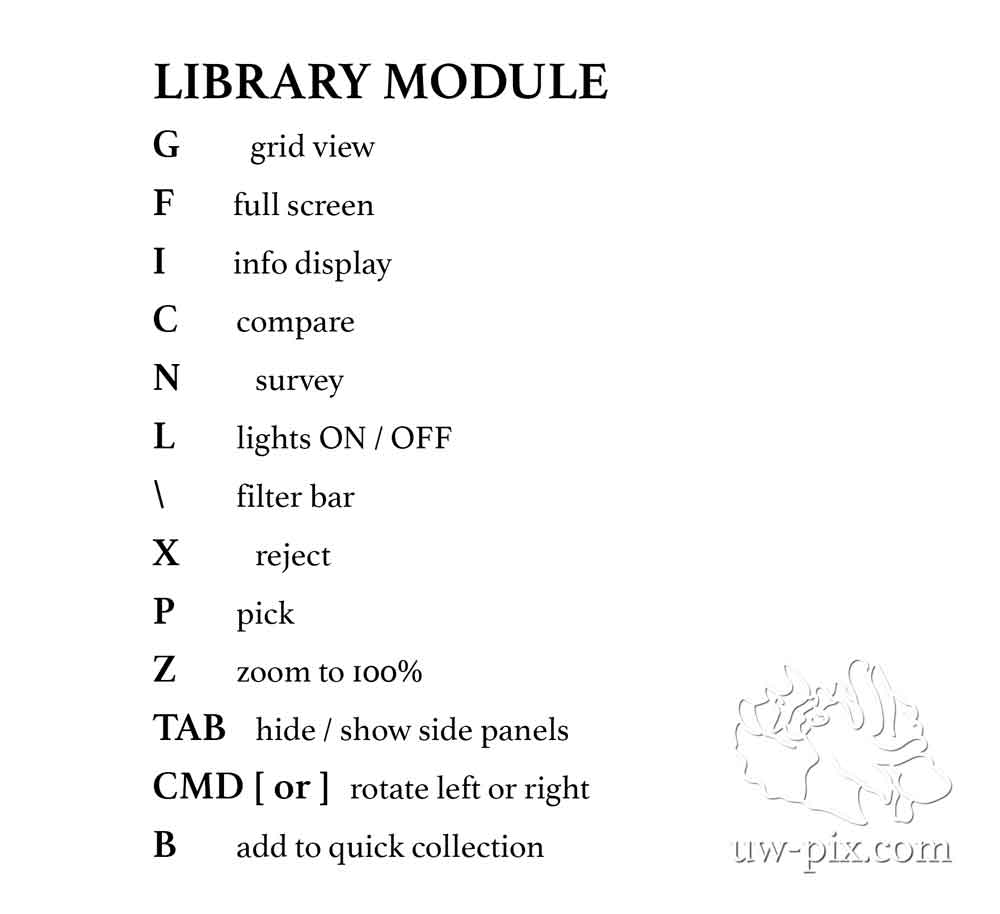 If you use Lightroom on a PC, just use the CTRL button instead of CMD
If you don't already use Adobe Lightroom, I strongly recommend using it. It will help you get organized with your images and makes displaying raw files easier. It is also a very powerful tool to enhance your images. Adobe Lightroom does exist for MAC and PC.
There's also the option of getting Lightroom and Photoshop as a bundle with the Adobe Creative Cloud Photography plan (Photoshop CC + Lightroom) for $9.99/month, which I find is a pretty good deal, given that you will always have the newest version of Photoshop and Lightroom.
If you want to learn more about Lightroom, you can come to the Lembeh Resort in Sulawesi/Indonesia to get one-on-one Lightroom-sessions from Sascha Janson, the Photo Pro at Lembeh Resort and Critters@Lembeh while doing some great muck-diving in world famous Lembeh Strait. You could also visit the December 03-13, 2016 UWorkshop with Kerri Bingham, Hergen Spalink, Steve Fish, Sascha Janson & Dimpy Jacobs. During the workshop there will be plenty of Lightroom talks.